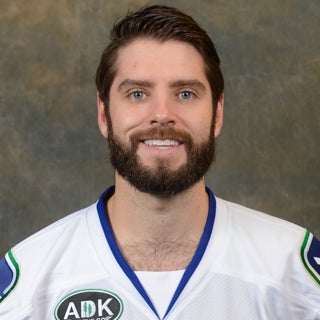 Richard Bachman
G
#32
DOB: 7/25/1987
Ht: 5-10
Wt: 175
Shoots: L
Years on Team: 2
Hometown: Salt Lake City, UT
Season Notes: Recalled to Vancouver from Feb. 20 – Feb. 22. Six-game win streak from Jan. 26 – Feb. 19.
2016-17: Five-game win streak from Jan. 13 - Jan. 21. Selected as the CCM/AHL Player of the Week for the period ending Jan. 22, 2017. In that span, he made three starts allowing three goals on 81 shots (3-0-0, 1.00, .963) in three road wins vs. St. John's (twice) and 20-save shutout on Jan. 21 at Syracuse. Won back-to-back games on Jan. 13 against Providence and Jan. 14 against Bridgeport allowing one goal in each game and totaling 68 saves.
Career Notes: Named to 2014-15 AHL All-Star game. While with Oklahoma City, stopped 56 of 57 shots in a quadruple overtime playoff game against Utica on May 6, 2015 in the Western Conference Quarterfinals en route to a 2-1 win. Made NHL debut with a win for Dallas on Dec. 10, 2011 at Los Angeles. Earned first NHL shutout Dec. 13, 2011, stopping 34 Rangers' shots in a 1-0 win at Madison Square Garden. In 2009-10, named to the ECHL All-Star game and earned ECHL Second All-Star Team honors.
Amateur Notes: Named WCHA Player of the Year and Rookie of the Year; the only other player to accomplish this feat besides Curtis Joseph. In addition, earned WCHA First All-Star Team honors, WCHA All-Rookie Team and NCAA West All-American Team.
Read More