StubHub - The Official Fan To Fan Ticket Marketplace of the Utica Comets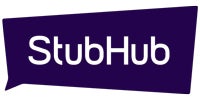 The Utica Comets are proud to partner with StubHub, the "Official Fan-to-Fan Ticket Marketplace" of the Utica Comets. This exciting partnership with StubHub allows fans of the Comets more freedom in pricing, number of ticket listings, and reach more buyers than ever before.
Please choose the appropriate link below to begin your selling or buying process!