Zuhaus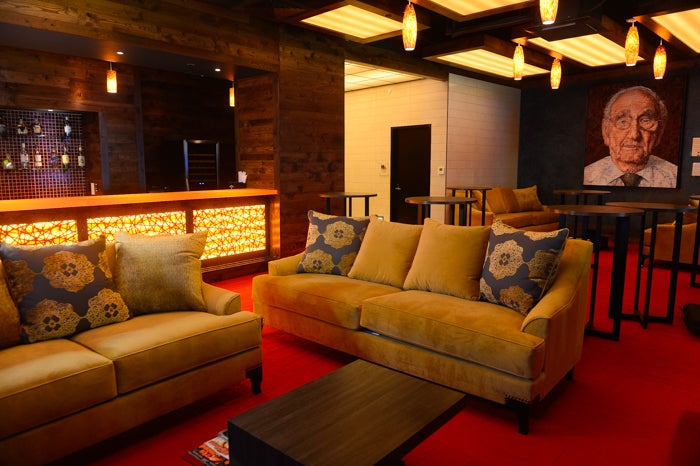 Zuhaus – which means 'at home' in German, is the only loge seating area across the American Hockey League that provides guests with a luxurious, comfortable and exclusive feel while enjoying the game on the ice. Think of it as a private Zetlin's Lounge, available for you and 48 of your friends, family members, and coworkers to enjoy in style. Featuring deep reds, dark woods, and pops of color and unique fabrics, Zuhaus brings you down the rabbit hole at The AUD – into another world that blends a hockey game with a one-of-a-kind social experience unlike anything in the Mohawk Valley.
The Zuhaus, which is double the size of an executive suite, will feature a 90-inch HD television, interactive photobooth, foosball table, plush curtain system, 34 Dreamseat-brand stadium seats, a dedicated butler with first class service, and additional amenities that will cater to Comets fans, corporate gatherings, team building, birthday parties, bachelor and bachelorette parties, family reunions, holiday parties, Sunday football gatherings, Olympics watch parties, and anything you can think of. The Zuhaus will be available for rent on a game-by-game basis, and will also be available for AUD-promoted events as well as non-game day private rentals. Zuhaus will be priced dynamically while still allowing its patrons to enjoy customizable food and beverage menus.
For information on renting Zuhaus please contact Evan Annese by calling or texting 315-790-9070.