A DAY IN THE LIFE: ZACK MACEWEN
Aug 29, 2018
Zack MacEwen likes being able to set his own alarm clock these days. For the native of Stratford, Prince Edward Island, it wasn't always the case.
"When I was younger I used to get dragged out of bed by my grandmother at 5:30 a.m. to pick berries," MacEwen said with a laugh. "I hated it. And you can emphasize hated."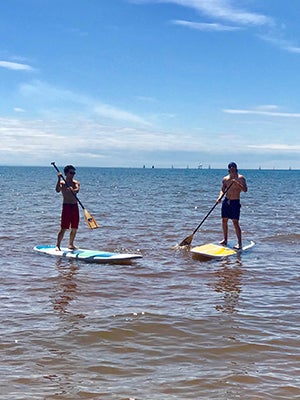 His great-grandparents on his mom's side began the family berry farm over 70 years ago, and it is still going strong to this day. Fortunately for Zack, his hockey talents have helped him avoid the early wake-up calls and stained hands.
Prince Edward Island's economy is maintained by fishing and farming, and the MacEwen family has done exactly that for generations.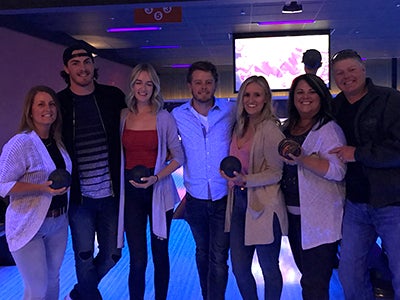 "My great-grandfather on my dad's side was a soldier and was in Scotland during World War II," he said. "That's where he met my great-grandmother, and they came back to the island where my great-grandfather started a cattle farm."
Berries and cattle are what the family did, but the biggest exports out of PEI are the lobsters and potatoes. "We have the best potatoes in the world," MacEwen said emphatically. "And the area doubles in population during the summer because of the tourists who come for the seafood restaurants, beaches, and golf."
The golf is something that Zack takes advantage of, using his off-months to explore some of the 36 courses that grace the island. He said he game is decent, but "it's not as good as Bancksy's (Carter Bancks)."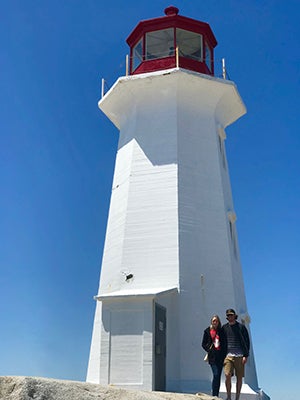 His focus never wavers from the upcoming season, but while he still has some down time, he loves to enjoy the offerings of his hometown. "There's so many beaches around us," MacEwen said. "You drive 20 minutes in any direction and you're at a beautiful beach."
Golf and the beach start the perfect day, but it wouldn't be complete without family dinner to cap it all off. Zack lives at home with his parents, Juliana and Craig, as well as his girlfriend, Lindsay. Most evenings end with the gang all together, enjoying one of mom's home-cooked meals.
"My mom is an unreal cook. I love when I'm at home because then I don't have to cook. The meal I miss the most when I'm gone is the steak and potatoes she whips up. Meat and potatoes is basically my entire palate."
As good as it sounds, not even mom's cooking can prevent MacEwen from feeling excitement for the soon-approaching hockey season. "I miss playing hockey when I'm at home. It comes to a point when you just want to get back to playing and getting things started again."
MacEwen spent last season making a name for himself as a hard-working forward who has always defied expectations. With a berry-farmer's work ethic and a body fueled by steak and potatoes, his journey appears to just be getting started.
Back to All