COMETS ADD RAINMAN AND SITRIN STREET TEAM TO IN-GAME EXPERIENCE
Sep 7, 2018
The Comets are excited to reveal two new aspects of the game-day experience at the Adirondack Bank Center.
First, the Comets are proud to announce the addition of Rainman as their in-game host for the upcoming 2018-19 season. Rainman is well-known throughout the Mohawk Valley as a radio broadcaster and personality with both KROCK and ESPN. Rainman is also the on-air host of Comets Insider, a weekly show that features all things Comets throughout the hockey season. Rainman will have a game-day presence throughout the Adirondack Bank Center while helping promote the team through giveaways, contests, and more. A native of Utica, Rainman is a married father to five children, two cats and three dogs, and is a coffee snob and sports junkie.
Be sure to follow him on Twitter, Facebook and Instagram at @krockrain for the latest news and information on the Comets sixth season.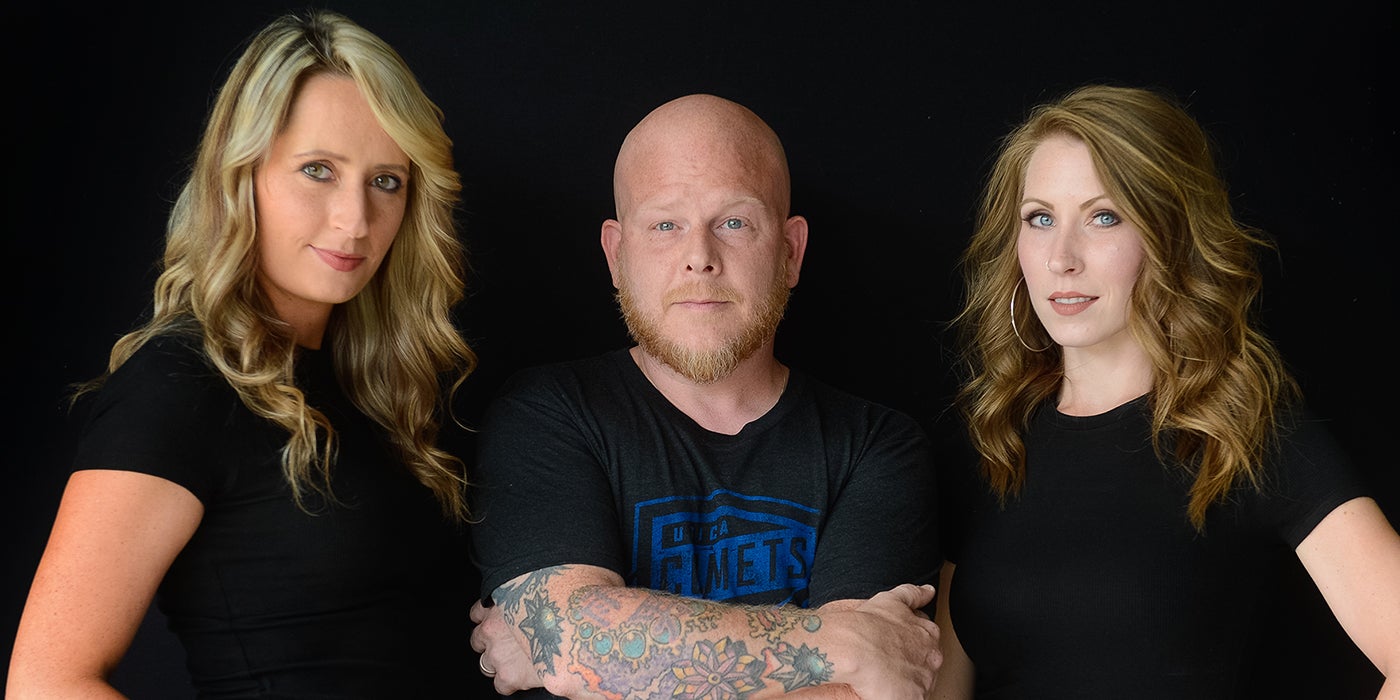 "As a kid who grew up watching hockey in this building it is both humbling and fulfilling to be able to lend my voice and hockey fandom to this historic building and first-class organization," said Rainman. "My goal is to interact and engage with the Comets fan base in the arena and one-on-one in the community as much as possible to create an exciting and fun experience for all."
Additionally, the Utica Comettes dance team is heading in a new and exciting direction this season. The Comets are pleased to launch the Sitrin Street Team – a multifaceted promotional team that will enhance the game day experience at The AUD. Formerly known as the Comettes, the Sitrin Street Team will be comprised of an energetic and passionate group of individuals who will lead cheers, meet fans, take pictures, throw out t-shirts, grant lucky fans with giveaways, showcase their talents, and represent both the Comets and Utica City FC brands throughout the Mohawk Valley. The Sitrin Street Team will also have a presence throughout the community, serving as ambassadors of the brand at charitable functions, runs and walks, season ticket holder events, and more. Captained by Rainman, your first two members of the Sitrin Street Team are Robyn (right) and Missy (left).
Do you think you have what it takes to be a Street Team member? The Comets and Utica City FC are looking to fill the remaining spots on the team! Come capitalize on your chance to be an integral part of the Comets and Utica City FC organizations this year! We are looking for applicants who are:
Able to commit to all 38/12 home games
Over the age of 18
Outgoing, personable, energetic, creative, lively, and willing to learn
Dedicated to physical fitness in any way (dance, cheer, gymnastics, team sports, yoga, ice skating, etc.)
Knowledgeable about the Comets and what they do for the local community
Happy to work with children, adults, and everyone's favorite mascot, Audie!
Social-media savvy and willing to represent the team(s) in a positive and appropriate manner
We encourage both men and women to apply!
Dance/promotional/modeling experience is preferred, but not required
Closed auditions will be held at the Adirondack Bank Center on Tuesday, September 18, at 7 pm. Those who apply will be contacted with more information about attire, exact location, and more. If you are interested in applying, please fill out the application on our website here. This is a paid position.
Back to All