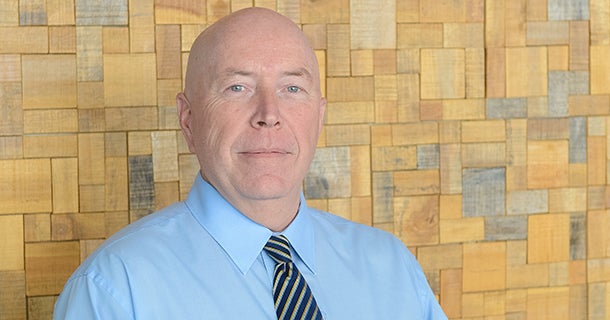 COMETS ANNOUNCE PAT DONOVAN AS COO OF MVG
Dec 11, 2017
The Utica Comets are pleased to announce the appointment of Pat Donovan as Mohawk Valley Garden's new Chief Operating Officer (COO). As the first COO in the history of Mohawk Valley Garden, Donovan will oversee all facets of the company, from the Comets to ORB to Garden Entertainment, while strategizing on future development opportunities.
Donovan joins MVG from the Oneida Herkimer Solid Waste Authority, where he was their Comptroller for a combined 13 years. Previously, Donovan spent time working for the City of Utica, Oneida County, Utica Common Council, and Upstate Cerebral Palsy. In addition, Donovan volunteered his time on a number of boards throughout the community, including years as Treasurer of the Upper Mohawk Valley Memorial Auditorium Authority (UMVMAA). In this role, Donovan worked closely with CEO of MVG Robert Esche to help bring professional hockey back to Utica. Donovan also spent time with the Oneida County Sports Authority, SUNYIT, United Way, and Utica Dollars for Scholars.
"The Comets organization has been a great catalyst for improving our community and I look forward to working with them to develop new initiatives for our area," said Donovan.
"It's an honor to have someone of Pat's caliber on any company's staff, especially in a position to lead and mold a young staff like ours, myself included," said Comets President Robert Esche.
A native of Utica, Donovan received his Bachelor Degree in Accounting from both MVCC and SUNYIT. He resides in Utica with his wife, Chris, and has three children.
Back to All