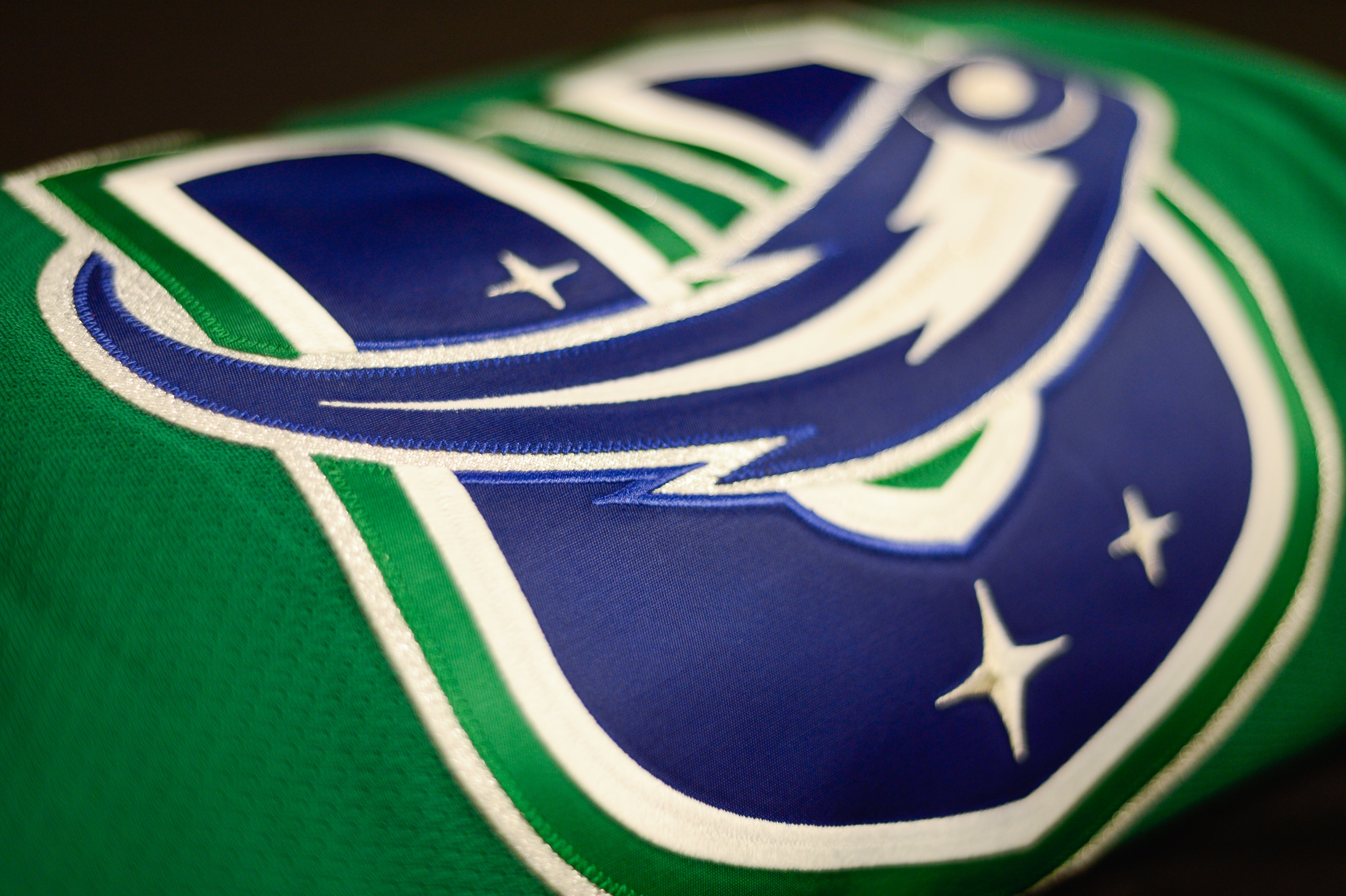 Comets to Wear Alternate Jerseys 10 Times
Oct 12, 2015
Utica Comets President Robert Esche announced today that the Comets will wear their new third jersey for 10 select home games during the 2015-16 season.
The dates the Comets will wear their third jerseys are:
Oct. 24 Syracuse Crunch 7pm
Nov. 7 Providence Bruins 7pm
Nov. 25 Lehigh Valley Phantoms 7pm
Dec. 11 Toronto Marlies 7pm
Dec. 19 Hartford Wolf Pack 7pm
Jan. 16 Albany Devils 7pm
Feb. 9 Wilkes-Barre/Scranton Penguins 7pm
Mar. 19 Albany Devils 7pm
Apr. 6 Binghamton Senators 7pm
Apr. 15 Syracuse Crunch 7pm
The green third jersey features the Comets U-logo inspired by the famous "U-TI-CA" chant heard at The AUD. The shoulder patch showcases the Vancouver Canucks stick-in-the-rink logo. The third jersey will be paired with the Comets blue helmet, gloves, and hockey pants, and with matching green, with blue and white stripes, hockey socks.
The third jerseys are available for purchase in the Comets team store located inside the Utica Memorial Auditorium.
Back to All