A DAY IN THE LIFE: RICHARD BACHMAN
Aug 10, 2018
Sundays are always a little sweeter than the other days of the week at Richard Bachman's house.
Sunday means "pancake day" in the Bachman household, and they're mixed, cooked, and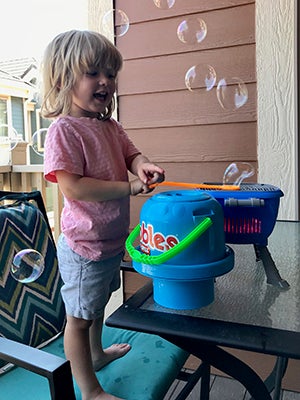 served by Richard and his three-year-old son (read: sous chef), Knox. It's summertime in Denver, Colorado, and the Bachmans are ready to attack the day.
"In sports you're playing for seven or eight months," Bachman said. "We try to take advantage of the time we have together during this time of year."
Though he is still in the gym and on the ice four to five days a week during the off-season, his number one job is always that of father. His daughter, Vail, who's 15 months old, needs to be taken to gymnastics and Knox plays t-ball.
"He (Knox) loves to hit, but he hates playing the field," Bachman said. "Sometimes we catch him picking grass."
There was one time, though, that Bachman noticed an unrivaled level of excitement on his way to t-ball with Knox. "It was because it was our turn to bring cookies for the team," he said with a laugh.
There's not many down moments for Richard and his wife-of-six-years, Devyn.
"Utica winters are harsh," he said. "So we focus on being active during this time of year."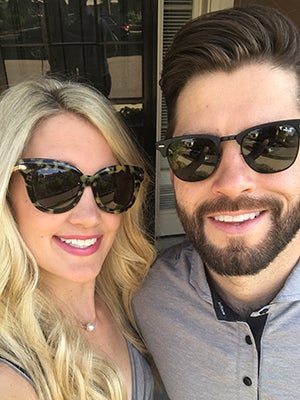 The weather is warm in Denver during the summer, with high temperatures usually hovering around 90 degrees. The best way for the Bachmans to cool off is at the pool. Knox and Vail both love to swim, and they're at their happiest when the family's all together for a dip. "They love the pool more than any other activities they do," Bachman said.
Bachman's summer timeline is a little shorter than usual this year, considering he spent two weeks representing the United States in New Zealand during a USA vs. Canada showcase. He visited Auckland, Wellington, and Queenstown, during what was an unforgettable trip to the other side of the world.
On their visit to Wellington, they were even supposed to play an outdoor game at the home of the world-famous All Blacks rugby team. However, Wellington is known as the windiest city in the world, and the boards couldn't cooperate with the gusts in Wellington's "River of Wind."
Now that he's home and the time before he returns to Utica is winding down, he continues to use the opportunity to be a family man. Both Richard and Devyn's families live in the area, and the moments they spend together are used to create memories for a lifetime.
Training camp inches nearer with each fleeting day, and the puck will drop on the regular season in no time, allowing Bachman to look forward to what he's missed since returning to Denver.
"I miss the Italian food," he said. "And I enjoy the quaintness of Utica and the friendly community. You don't realize how nice it is until you're gone."
Back to All