GAME DAY INFO
Oct 15, 2019
There are exciting changes coming to Downtown Utica as the area continues to grow! In order to ensure the best experience for Comets fans on game nights, we want to prepare you for some potential changes to your parking plans this season.
The Utica Police Department asks that you please do not park along or directly across from any concrete barrier in the downtown area. In addition, there will be no parking at the following:
-North side of Lafayette St. from Broadway to State St.
-South side of Columbia St. from Broadway to State St.
-Broadway from Columbia to Lafayette.
The Adirondack Bank Center will continue to operate two lots behind the building on Whitesboro St. Over 550 spots are available in those lots at the rate of $5/per vehicle.
We encourage fans to carpool and use ride sharing apps in order to alleviate the need for parking around the Adirondack Bank Center.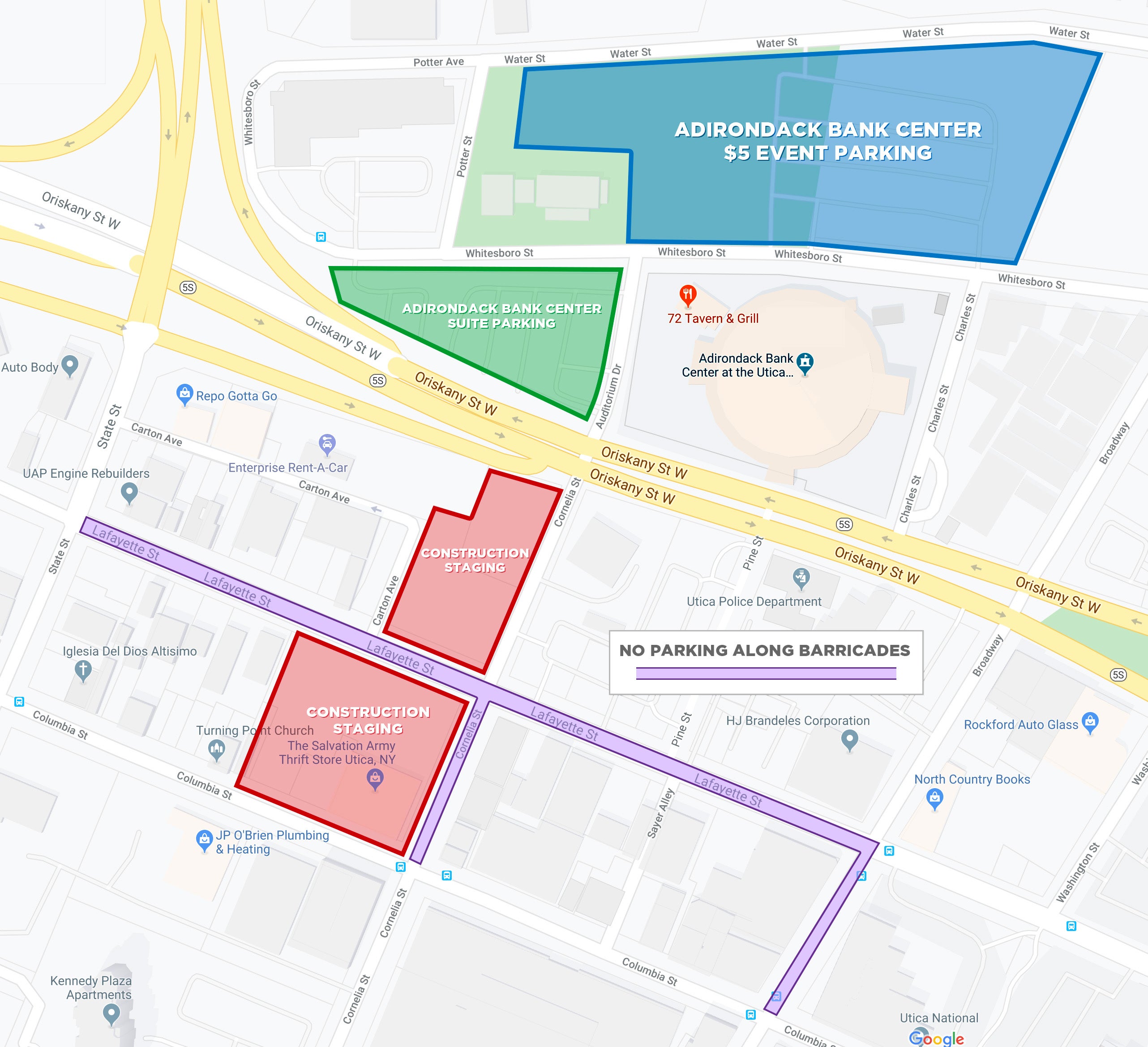 Back to All