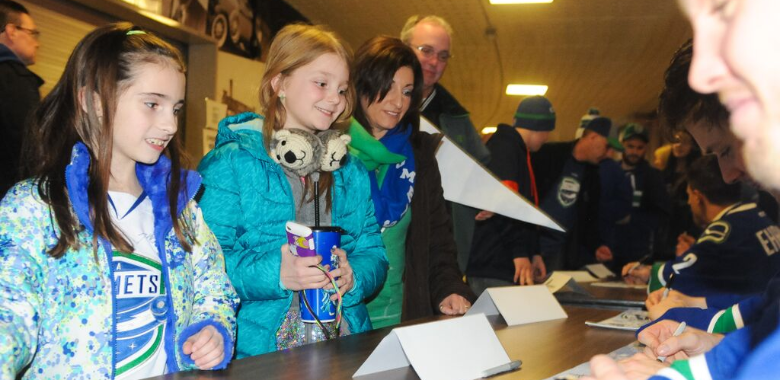 Post-Game Autograph Session on Sunday
by Mark Caswell, Jr.
Mar 14, 2016
The Utica Comets are happy to announce a post-game autograph session following the team's game on Sunday, March 20 against the Binghamton Senators. Upon arrival, all fans in attendance will receive a 2015-16 team photo, courtesy of Avalon Document Services. Puck drop for Sunday's game is scheduled for 3p.m.
New this season, the autograph session will be held on the ice following the game. Comets players will be situated on the perimeter of the ice, with two players per table.
Fans that want to participate in the post-game autograph session will be directed to use the staircase between sections 201 and 202 to access the on-ice autograph session immediately following the game.
Prior to accessing the autograph session, all fans will be required to sign a waiver. The Comets strongly encourage fans to bring a pre-signed waiver to the game, via the link below, and to wear appropriate footwear for walking on the ice.
Download The AUD Waiver here: AUD Waiver
Back to All