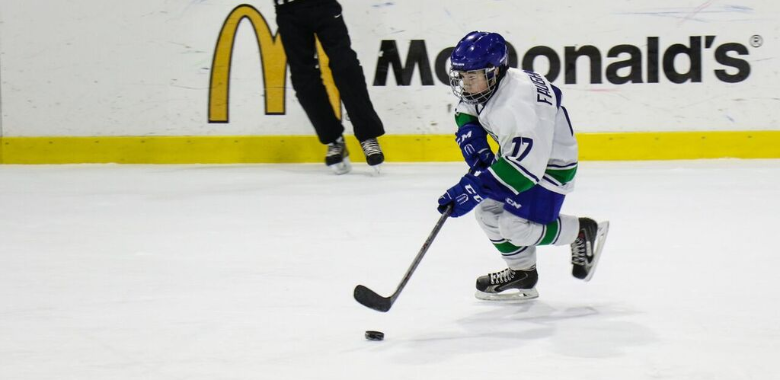 The AUD to Host Unique Youth Tournament
by Keith Veronesi
Feb 10, 2016
While the Utica Memorial Auditorium is most known for hosting Utica Comets Hockey, electrifying concerts, and other specialty events like WWE and the Harlem Globetrotters, this March, The AUD will host a different event, as the first Utica Jr. Comets Elite Invitational will take place from March 11th-13th. The Utica Jr. Comets Elite program is extremely excited to host this tournament at the 2004 and 2006 birth years, and welcomes teams from New York, Connecticut, and Pennsylvania.
The tournament will kickoff on Friday, March 11th during the day, as each team will participate in their first game of the preliminary round. Later that night, each team will get a chance to utilize SportTesting, a unique testing system that uses light sensors to compile the most accurate results. Each tested athlete will receive an athlete profile where they can compare their test results to other players at the Invitational as well as other tested players around the country for their specific age group. SportTesting allows the athletes tested to understand where they need to focus their development.
On Saturday, March 12th, each team will play two games and ultimately close out the preliminary round. A point system will decide the final standings leading into the medal games on Sunday. Sunday's games will be presented by the American Hockey League's Utica Comets Staff. Aside from playing in a professional building throughout the weekend, Sunday's Gold and Bronze medal games will have the same game presentation as the Utica Comets experience for home games. Use of the video boards, LED Lights, sound system, concession stands and much more, will provide a professional game atmosphere for the young players taking part in the Invitational.
The Utica Jr. Comets Elite and Utica Memorial Auditorium are extremely excited for the first Utica Jr. Comets Elite Invitational and are looking forward to hosting the participating teams while simultaneously showing the dedication and passion this area has for hockey at all levels!
Back to All